About
What is IjasCoin Token?
The IjasCoin is a utility token and is NOT intended
to constitute securities in any jurisdiction.
To help business owners, professionals, direct sellers, networkers or
anyone who wants to INCENTIVIZE their business process
or brilliant ideas through Ijascode System, effortlessly.
IjasCoin (IJC) is a Utility Token backed up by a company that was featured by
Fox News, CBS, Marketwatch and USA Today.
We're committed to build a decentralized and incentivized Ecosystem for anyone, daily people, any kind of business or industry opted-in to utilize the IjasApp Application Physical Interface (IAPI).
A plug-in-tokenized platform within the Ijascode smart contract fueled by the blockchain-based model to solve the lack of Fair Digital Tipping Program (FDTP), expensive traditional advertising, and unrewarded Proof-of-Activities (POA) that we normally do, everyday.
Solutions
Problems & Solutions
Globally, almost all smallest or largest industries in the world, whether customers on the one side,
and business owners on the other side, rely on the traditional way of transacting business.
Problems
Lack of FAIR DIGITAL INCENTIVIZED PROGRAM (FDIP) or Tipping Program for everyone within the community.
Rely on traditional and very expensive Online/Offline payment processing method.
For entrepreneurs, NOT everyone can share the business.
Availability of a One-Stop-Shop central hub ecosystem.
Expensive and limited advertising platform.
High competition resulting into less exposure.
Slow trading & transaction process.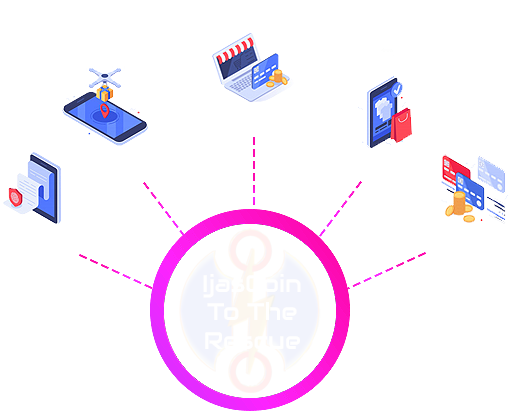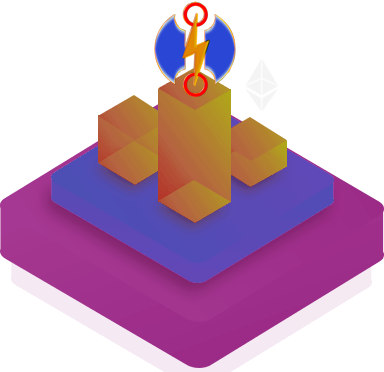 Solutions
In this situation, the IjasCoin Token perfectly meets worldwide needs because it is a kind of Cryptonized and Incentivized Utility Token. IJC Token can be transferred borderless, cost-efficiently, securely and in real-time.
Non-bias Reward Tipping Program (RTP) for you & your customers.
One-stop-shop multi-industry community within which to trade.
Wireless proximity marketing platform with auto-follow-up.
Light-speed exposure to opted-in mobile app & web users only.
Faster, secured & encrypted transaction process.
Documents
Whitepaper
This whitepaper does not constitute a prospectus, and is not intended to constitute an offer of securities or a solicitation for investment in securities in any jurisdiction. The information within this document is an inclusive list and does not imply any part of a contractual relationship.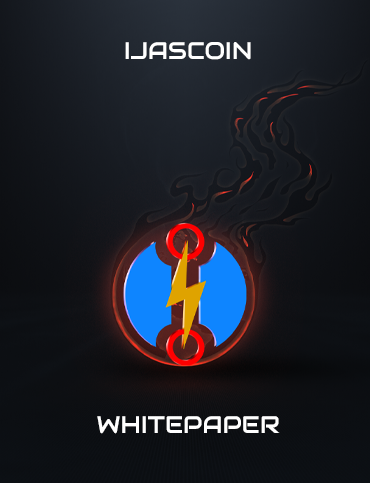 Read Whitepaper
The IjasCoin team does not provide any opinion or advice to purchase, sell, or otherwise transact with IjasCoin. Presentation of this whitepaper shall not form the basis of, or be relied upon in connection with, any contract or investment decision. No person is bound to enter into any contract or binding legal commitment in relation to the sale or purchase of IjasCoin Token, and no cryptocurrency or another form of payment is to be accepted on the basis of this white paper.
While we make every effort to ensure that any material in this white paper is accurate and up-to-date, such material in no way constitutes the provision of professional advice. The IjasCoin team does not accept legal liability whatsoever arising from or connected to the accuracy, reliability, currency or completeness of any material in this white paper.
Potential IjasCoin Token holders should seek independent professional advice prior to relying on or entering any commitment or transaction based on this whitepaper; material within is purely published for reference purposes alone.

Our Partners
Exchanges & Market Watchers
The first token transaction (also known as an IEO) was held by Tokpie and Indoex Exchange.
More Top 100 exchanges will list IjasCoin because they believe in what we do.
Monthly 3% IJC Token Release In
85% Available
15% In Circulation
7.3 Billion IJC
Limited IJC For Trading
Receive Updates
The team has strategically planned out to ONLY release 3% of IJC Token on a monthly basis to protect the value and integrity of IjasCoin.
We have partnered with Top Exchanges and Crypto Price Market Watchers such as Indoex, LAToken, Tokpie, P2PB2B, Coinmarketcap, Coingecko, Coinlore and Coinpaprika.
Due to a great demands for IJC Token, we have partnered with mutliple exchanges. Please visit their websites and see what they can do to help you about IjasCoin Tokens.
Incentivized Mobile Application
IjasApp For Everyone!
Finally, a mobile app that incentivizes any proof-of-activity we normally do daily,
now in the palm of your hands to reward anyone anytime, anywhere, through Free IjasApp Ecosystem.
Android & ios app
IjasApp is a FREE mobile application backed up by Ijascode Incentivized Ecosystem. IjasApp is a central hub mobile app for anyone who wants to digitally tokenized any kind of process, promotions, events, machines, websites and any proof-of-Activity through the power of blockchain technology called IjasCoin Utility Tokens.
Accumulate IjasCoin Token when you do any Proof-of-Activities within the Free IjasApp.
Instant access and rewards from nearby Ijascode proximiner device's offers and discounts/coupons through BLE (Bluetooth Low Energy) technology.
Connect and advertise your business through Ijascode Handsoff device, smartwatch and ijasTablet through Proximity Marketing Technology.
Search for the nearest business partners based on ratings, distance, zip code and get paid for every submitted business review/rating.
Attract more customers by using the Event Geo-Proximining Technique.
Wellness feature to track steps, calories burned, distance, speed, map history and earn IJC Tokens for every step your make.
DOWNLOAD IT NOW! AVAILABLE ON IOS AND ANDROID.
Android

Apple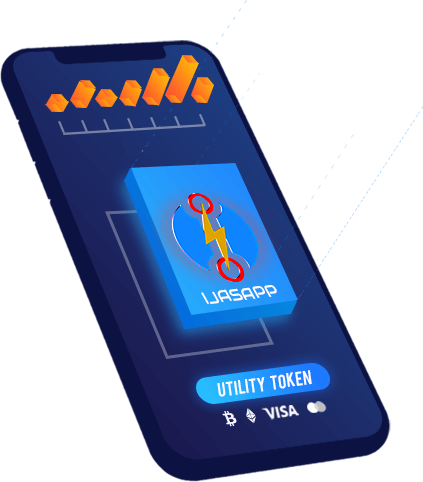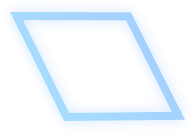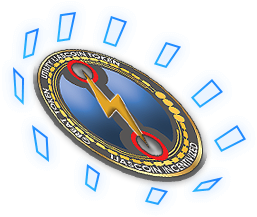 Implementation
IjasCoin Roadmap
We are dedicated and committed to our goals and visions to achieve success!
Below are the major use-cases and implementations of IJC Token.
Initial Research
Blockchain Idea
Technical & strategy
development
Contract Verification
Ethereum Blockchain
Implementation
IJC Token Integration
IjasCoin Introduction
Public Launching
IjasApp for
iOS & Android
IjasCoin Integration
IjasWatch Wearables
IjasCoin Integration
IjasTablet Device
IjasCoin Part of
SEC Reg. A+ Filing
IjasCoin Integration
Wellness IjasWalk
IjasCoin Integration
IjasShop Ecommerce
IjasCoin Live
Multiple Exchanges
Major Features
Why IjasCoin?
The "IjasCoin" Utility Token is based on the Ethereum blockchain protocol. Therefore, it is safe, cost-efficient and fast.
Furthermore, it allows to use smart contracts within its protocol.
Check Out IjasCoin Token in Ethereum Blockchain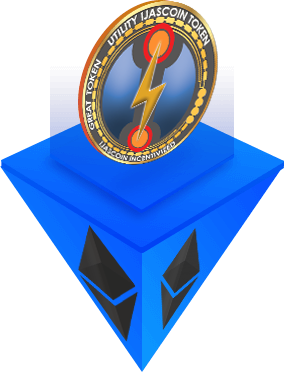 IJC Major Features
Incentivized System - Get Rewarded For Every Proof-of-Work With Ijascode System.
Multi-Industry - IJC Can Be Utilized By Any Industry. Be Incentivized Through Ijascode.
Ijascode Market - With IJC, Now You Have Access To Ijascode Marketplace.
Safe And Trusted - Decentralized, Tested and Safe Under Ethereum Blockchain.
Accumulate Faster - Mining Token Has Never Been Easy, Fun, and Rewarding. Is Now With IJC!
Unlimited Potential - Sky Is The Limit! Movement with so great potential to grow, exponentially!
Token Stats
Token Distribution
The company did NOT hold any ICO which is unusual when it comes to Coin or Token launching.
Ijascode has multiple stream sources of cash flow and never intended to have an ICO, however, the company will always allow anyone to purchase IJC Token for Utility purposes ONLY!
Technical Details
IjasCoin is an ERC20 Utility Token that aims to become the central hub or method to avail affordable, transparent, faster and safer digital marketing system, to be utilized for a Non-bias Tipping Program (NTP) and services through the Ethereum blockchain and to access the ecosystem of services provided by the IJASCODE platform.
The adoption of cryptocurrencies will impact the way we do digital marketing in the future, and IjasCoin is poised to play a leading role in this new era of wireless digital advertisement.
Symbol: IJC
Initial Value: 1 IJC = $00.00928
Type: ERC20
Total Supply: 28 Billion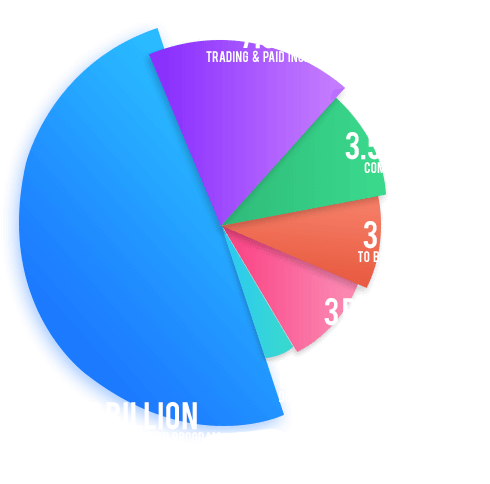 Core Team
Leaders
The main reason why we are so confident about Ijascode is simply because of our solid Top Leaders and Executives.
Teamwork makes the dream work, all the time! Meet the Ijascode Executives.
15
Creative and
Dedicated People
35
Years of combined experience
8
Years of blockchain experience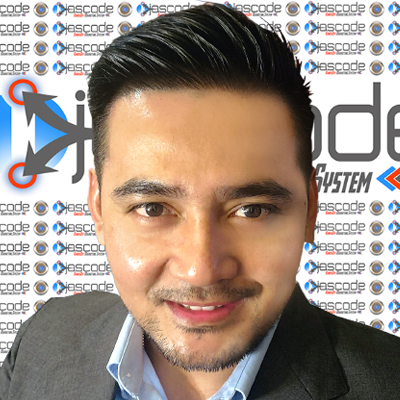 Jayson Panopio
Founder/CEO & CTO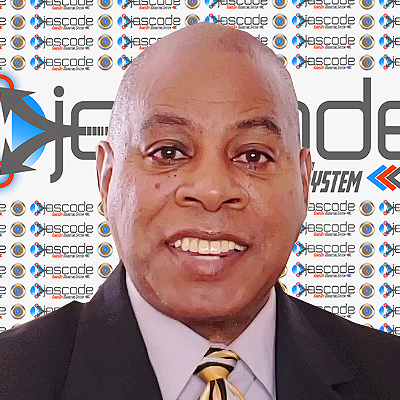 George Hill
President of Sales & Marketing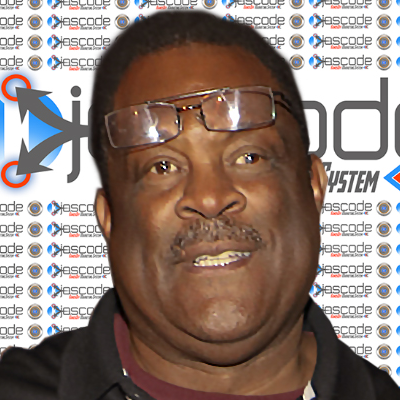 Leon Holiday
Securities and Compliance Officer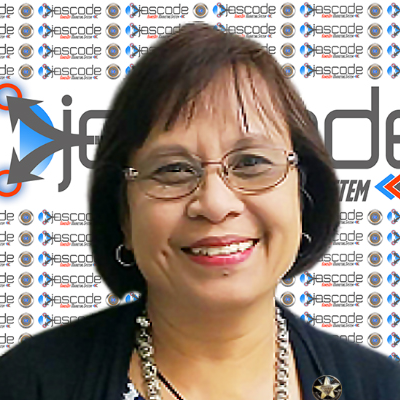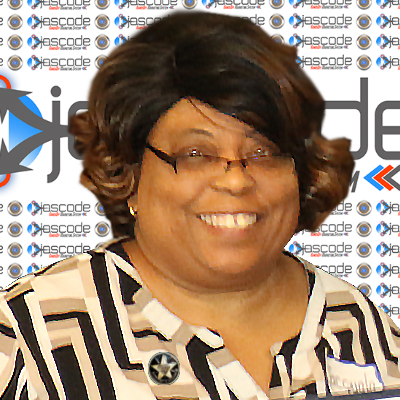 Dr. Jacquala Shropshire
Mass Comm. Director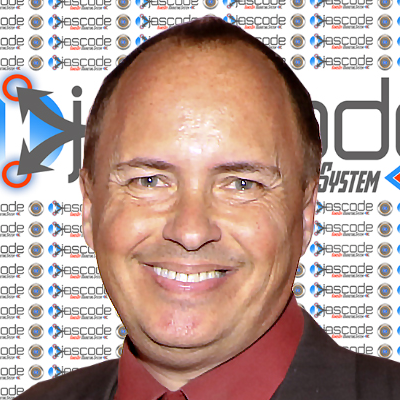 Douglas Myrlie
Digital Asset Director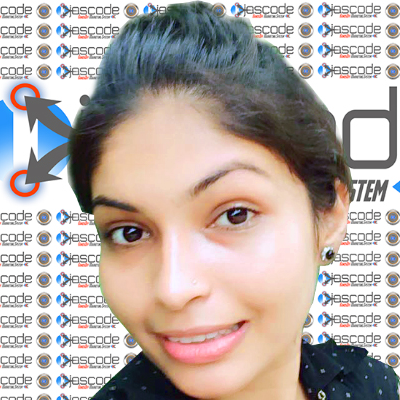 Bhagvati Vekariya
IT Operations Manager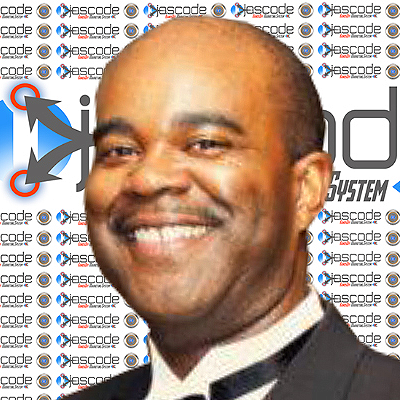 Mark Coble
Social Networks Marketing Director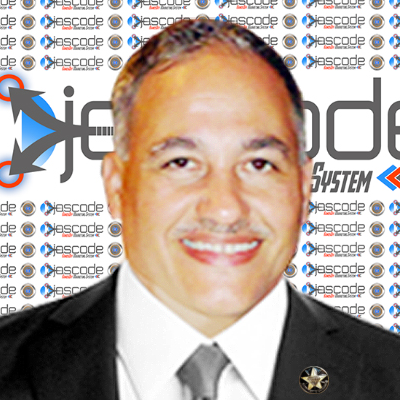 Joseph Bonilla
Liason and Compliance Director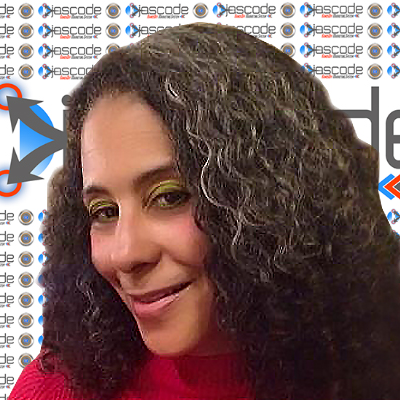 Marcia Dixon
Business Dev. & Training Director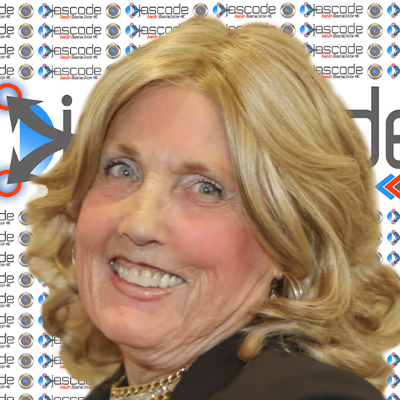 Linda Housden
Public Relations Director
Kevin McCarthy
Strategic Business Director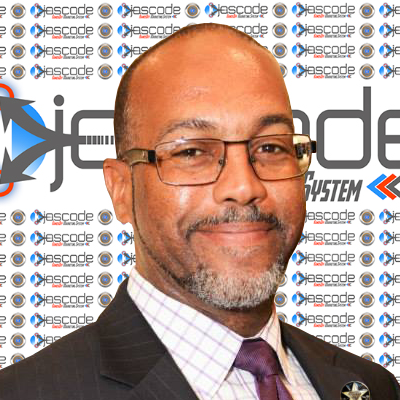 Pastor Albert Duff
Geo-Proximining & Event Director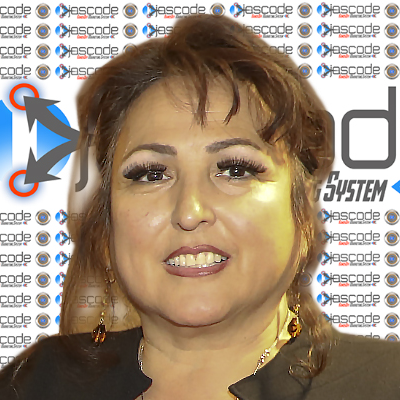 Audrey Torres
HR Admin Manager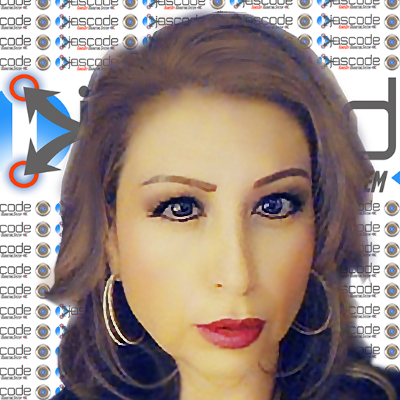 Michelle Reyes
Training & Events Coordinator
question
FAQ
Below are some of the common "Frequently Asked Questions" by our platform users.
Please do not hesitate to send a ticket from your IjasApp application or simply contact us through Email, Telegram or FB Page.
JOIN US
Contacts
Have questions or Wants to be Up-to-date?
Please send your message, subscribe and receive the latest Ijascoin updates.
jas-tin09

info@ijascoin.net

@ijascode